SURPASS POWER PLUS CO., LTD. is the leading Taiwan manufacturer, supplier and exporter of Motorcycle Ignition Coil, which is manufactured using finest quality raw material and components. During the manufacturing process, our expert teams checks the quality of the products thus we ensure the superior products to our clients. Our products with high quality materials and advanced technology mechanism can meet the contemporary styles.
View Detail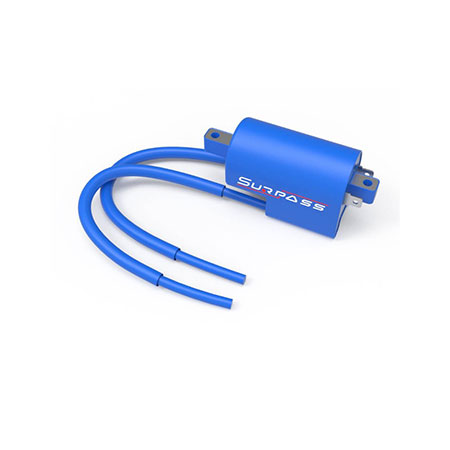 SURPASS POWER PLUS CO., LTD.
To find and shop the best Motorcycle Ignition Coil, you need to know about the highest quality of Motorcycle Ignition Coil manufacturer, supplier, wholesaler and distributor from a factory in Taiwan
9-1
none
999999999
http://schema.org/InStock
USD
2020-12-31
https://www.ignitioncoil.com.tw/universal-motorcycle-ignition-coil.html
SURPASS POWER PLUS CO., LTD.
90
out of
100
based on
100
user ratings
Ignition Coil For Motorcycle We can provide more ignition coils for different motorcycles, please contact us. "General type Ignition Coil / Black" "Racing type ignition coil / blue & yellow" 1. The ignition coil converts low voltage into high voltage up to 35,000 volts (General type ignition coil)/50,000 volts (Racing type ignition coil). 2. It can improve combustion efficiency and enhance electrical performance. 3. Increase the ignition energy intensity to facilitate engine start and car acceleration.
On the future developing road, we will take good advantages of our research as usual, and continuously explore the use of new materials and technologies to improve the quality and function of our
Motorcycle Ignition Coil
, thereby to meet all needs of customers.